News -

Sofapaka

October 16, 2014
Sofapaka fc has edged out Ushuru FC 3-2 in a tough Kenyan Premier League encounter at machakos stadium. The win was a welcome relief that keeps the boys firmly in contention for the Kenyan Premier League title.
The match started brightly for the visitors, who made clear their intentions to snatch a point from Sofapaka. However, their spell was well controlled and kept at bay, by the Sofapaka back line of Mulumba, Asike, Njoroge and Shivachi. Goalkeeper Okello also did well to keep the ball out of his net even as the attacks kept streaming in.
Read more...
News -

Sofapaka

October 09, 2014
The Sofapaka Coaching Clinic kicked off today, Thursday October 9, 2014 at 9am EAT at the Impala Grounds on Ngong Road in Nairobi, Kenya. The Clinic shall last the next two days. The theme is 'Football Starts in the Head and Finish on the Feet'.
Read more...
News -

Sofapaka

October 05, 2014
Sofapaka FC earned a vital point away at Sony after a spectacular come back that saw Sofapaka share the spoils with the home team in a 2 all draw. The match was expected to be a tough one especially owing to the fact that Sony FC has not lost a match at home in this season. The draw means that the boys are still hopeful for the title as they stay second on the log with four more matches left in the Kenyan Premier League.
The boys went to Sony aware of the mountain task ahead of then. In a midweek interview with offensive midfielder Ekaliani Ndolo, he hinted that of all the matches left, The Sony match was toughest.
Read more...
News -

Sofapaka

October 03, 2014
The President, Sofapaka Football Club Mr. Elly Kalekwa this morning paid a courtesy call to Sofapaka Players during their Friday morning training. The president has been out of the country on other commitments and only jetted back yesterday in the evening.
While speaking to the players, the president let the boys know how pleased he is with the current success at the club. Sofapaka FC is currently second on the KPL log only 2 points behind the leaders and with five matches left in the competition. 'Although I was far from you, all of you were always in my heart. I have been talking with you (the players) personally and I think we know I missed all of you'. The president particularly thanked the boys for all their commitment to the club and for the effort they have put in fighting for the Kenyan Premier League title. He also thank the Sofapaka Management team, and The Coach Sam Timbe, for 'holding things together' while he was away.
Read more...


<<

Start

<

Prev

1

2 3 4 5 6 7 8 9 10 Next > End >>


Sofapaka

Standings
TECHNICAL

BENCH

SECOND ASSISTANT COACH

Name: NDAGANO MUSHAGALUSA MARTIN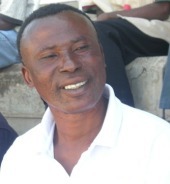 Read more...
TEAM TRAINER
Name: S. L. KUASI MUDIMU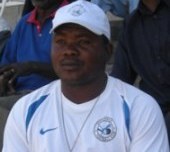 Nickname: Diallo
Read more...